Script of the Bridge 40th Anniversary Coloured Vinyl Edition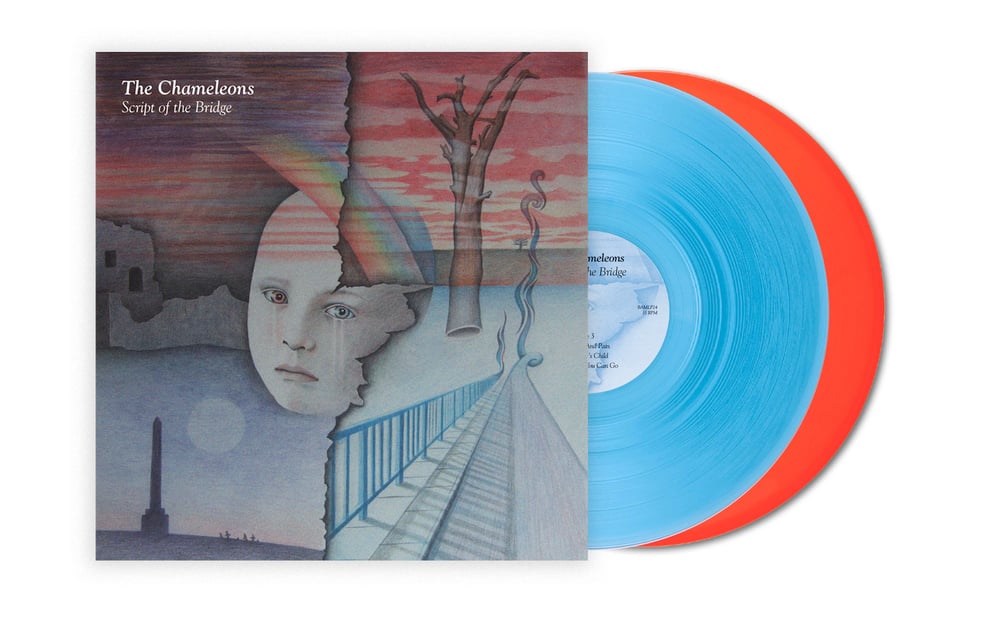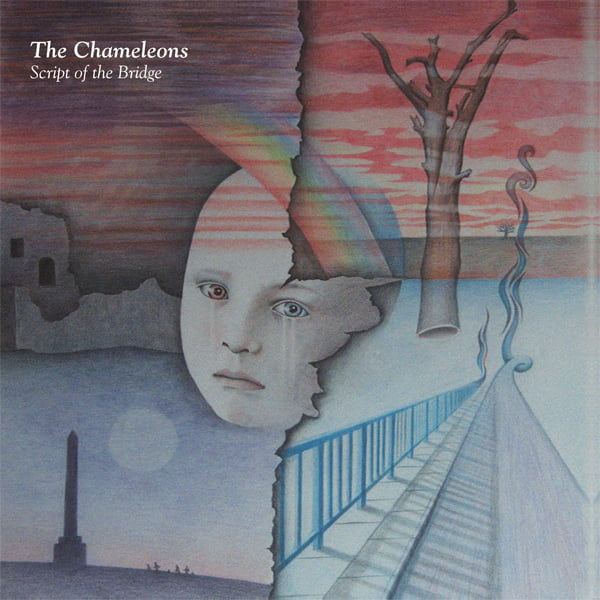 To celebrate 40 years since its original release, a special coloured vinyl edition of The Chameleons seminal debut album 'Script of the Bridge'. This brand-new package contains two heavyweight (180g) vinyl discs (transparent orange and blue) plus digital download code, with printed inner sleeves and new artwork by guitarist Reg Smithies.
Script of the Bridge was restored and re-mastered for vinyl at Abbey Road Studios, London.The restoration project was undertaken by production team Guy Massey and Steve Rooke, who received a Grammy Award for their work on the Beatles Box Set. Guy Massey quotes Script of the Bridge as an influential album on his career.
Forty years after its original release, Script of the Bridge still proves to be that very rarest of records. One, that despite the merciless passage of time, has lost none of its ability to still awe and astonish the devoted, while enchanting the adoration of new listeners all over the world, for many years to come.
Side A
Don't Fall
Here Today
Monkeyland
Side B
Second Skin
Up The Down Escalator
Less Than Human
Side C
Pleasure And Pain
Thursday's Child
As High As You Can Go
Side D
A Person Isn't Safe Anywhere These Days
Paper Tigers
View From A Hill